FRA, UK's LIBF pen MoU to promote sustainable finance in Egypt's NBFS
Updated 3/22/2023 8:12:00 AM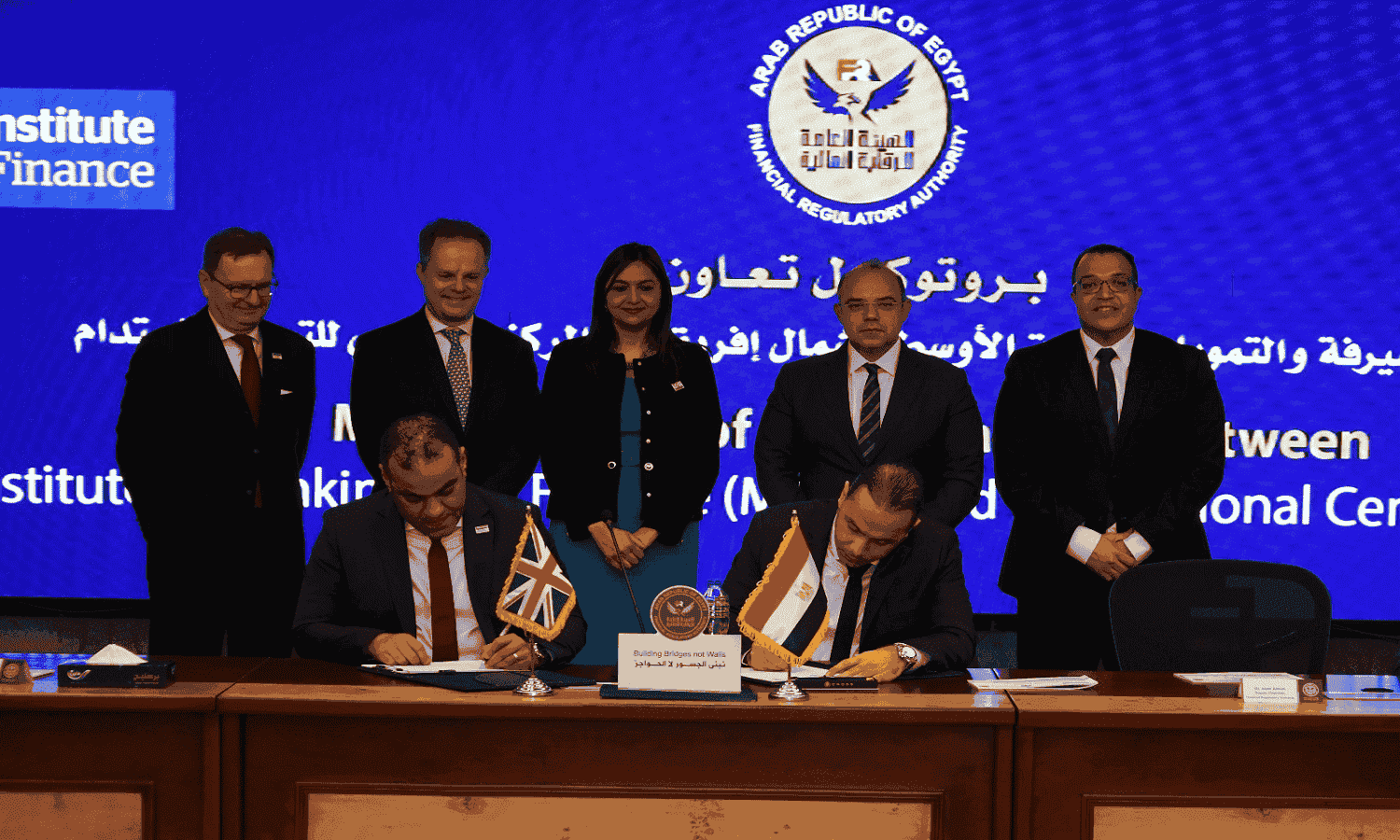 Arab Finance: The Regional Center for Sustainable Finance (RCSF), affiliated with the Financial Regulatory Authority (FRA), and London Institute of Banking and Finance (LIBF) have signed a memorandum of understanding (MoU) to promote sustainable finance in the Egyptian non-bank financial sector (NBFS), the FRA stated on March 21st.
The MoU was signed by FRA's Vice President Islam Azzam and LIBF'S Managing Director for MENA and Gulf Kareem Refaay, in presence of Chairman of FRA Mohamed Farid and the British ambassador to Cairo Gareth Bayley.
As per the signed MoU, both parties will jointly work on fulfilling the following three specific objectives:
Improve the efficiency of Egypt's NBFS and provide assistance to them.
Raise awareness of sustainable development, sustainable finance, and financial sector investment in Egypt.
Boost capacity building for sustainability and financial tools for the country's green economy and governance.
"The FRA has a vital role in promoting sustainability and sustainable finance through capacity building and training programs for the non-banking financial institutions to help them in integrating the ESG practices into their strategies and operations," FRA's Chairman Mohamed Farid said.
British Ambassador to Egypt Gareth Bayley commented: "This agreement signals our continued commitment to our green partnership with Egypt, supporting its green transition journey. In addition to moving towards renewable energy, having a sustainable financial sector is just as important in achieving positive change."
Related News